This year in Berlin, we will hold a German version of the
"Science: Polish Perspectives" meeting.
After 5 years of successful Science Polish Perspectives (SPP) Conferences taking place in the United Kingdom, this autumn we will hold a first German edition of SPP Meetups - SPP Meetup Berlin.
SPP Meetup Berlin is an interdisciplinary science conference that aims to gather Polish scientists from all over Germany, Austria and Switzerland to meet in Berlin. For two days, researchers, PhD students and science-oriented entrepreneurs will be presenting their projects, exchanging experiences and networking. You are very welcome to join no matter if you recently came to Germany, were born here, simply feel connected with Poland or are just interested in "the Polish Perspectives" on science and business.
Come to SPP meetup Berlin and...
Friday, 13.10.2017
09:00 Workshops
11:00 Lunch time
12.30 Opening
12:45 Keynote 1
13:30 Gold Sponsor
13:45 3-Min Pitch
14:30 Coffee break
15:00 Talks
15:45 Sponsor 2
16:00 3-Min Pitch
16:45 Poster session
20:00 Dinner
Saturday, 14.10.2017
09:00 Partner
presentation
09:30 Keynote 2
10:15 Coffee break
10:45 3-Min Pitch
11:30 Sponsor 3
11:45 Talks
12:30 Lunch
14:00 Keynote 3
14:45 Talks
15:30 Coffee break
16:00 Panel discussion
17:00 Closing conference
20:00 Evening event
Main venue:
Festsaal Humboldt Graduate School
Luisenstraße 56
Berlin, Germany
Registration fees
Students: 30 Euro
Others: 40 Euro
The registration will open in June.
Keynote speakers at SPP Berlin Meetup 2017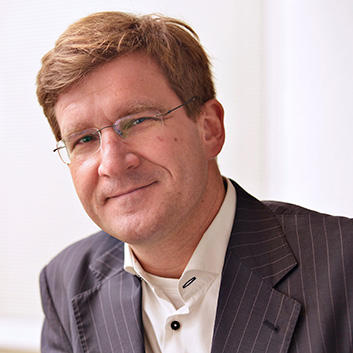 Marcin Piątkowski, PhD Senior Economist

Giving a talk
Tell the audience about your research in a 15 Min talk (including discussion).
Presenting a poster
Condense your research on a poster and discuss science one to one.
Science Slam
Introduce yourself and your research in a presentation in the Fame Lab Style
Workshops, discussion panel and networking
Learn
something new at our workshops
Join us before the official beginning of the conference to participate at a workshop, learn something new and meet other participants.
Join our panel discussion
There will be an exceptional discussion panel in which we will discuss about the future of German-Polish scientific and business cooperation.
Get in touch with business
Meet representatives of business companies and learn how to bridge the gap between science and business.
Enjoy Berlin's nightlife at our evening events
In the evening, continue discussions in a relaxed atmosphere after the official conference schedule.
Meet the organising team of SPP meetup Berlin 2017
It is very probable that in this very moment, our team is working on making the SPP meetup the most enjoyable meeting of this year. Our organising team is spread over Germany and comes from different scientific backgrounds. Meet us in October!
Contact
If you have questions, please contact our Communications-Team :
sppberlin@poloniumfoundation.com